A moat could be defined as a deep, wide ditch, normally filled with water, surrounding a fortified habitation such as a castle, fort or even town. It was originally intended as a defense against attacks. But as years went by and attacks became more and more rare and castles have also lost their original use, the moats have become mostly ornamental.
Here's a selection of 16 moats and, implicitly, castles gathered from all over the world. Each one of them represents a piece of history and they represent popular attractions for both the locals and the tourist in the area. Castles have always has a mysterious aura around them and they've fascinated people from the beginning. There are a lot of legends about them and, even though they are mostly invented stories, they are still very interesting to analyze.
1 | 
Bodiam Castle – East Sussex England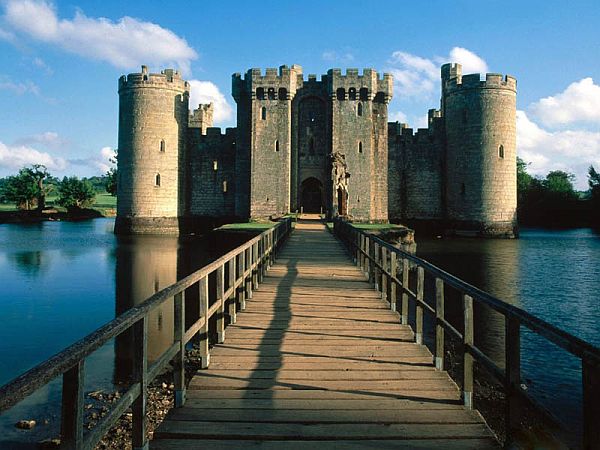 2 | Matsumoto Castle, Japan picture by MIRAI
3 | 
Angkor Wa

t, Cambodia picture by CHARLES J SHARP
4 | Burg Gudneau, Germany Picture by RHEINPFEIL
5 | 
Caerphilly Castle, United Kingdom
6 | Forbidden City – Beijing, China picture by SHARON BEALS
9 | 
Vadstena Castle, Sw

eden picture by RIGGWELTER
10 | 
Château de Chambord, Fran

ce picture by Church of Emacs
11 | 
Ch

âteau de Chenonceau, France picture by RA SMIT
12 | 
Muiderslot Castle, Nethe

rlands picture by P BRUNDEL
13 | 
Oerebro Castle, Swe

den Picture by MR BULLITT
14 | 
Leeds Castle, England Pic

ture by Xcitefun.net
15 | 
Bodelschwingh Castle – Dortmund, Germany pic

ture by SHARON BEALS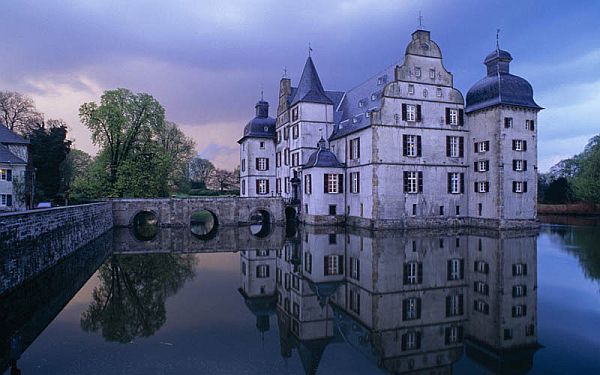 16 | Frederiksborg Palace, Denmark
Nevertheless, the moats are still very impressive structures that drawn visitors and curious all over the world. While most of them can be found around castles, the whole area is sometimes turned into a tourist location. The visitors can admire both the castle and learn more about its history and also the surroundings. Most of the castles are found in Europe, but there are also some very beautiful such constructions in Asia and even in the United States. Every castle has a different structure and look and each one of them is unique.

Source: Homedit