DIY room dividers are perfect way to maximize a small space, and also are great as decorating focus point. They offer privacy, boundaries, and aesthetic elements all without altering structural components of a space. If you're looking for some more imaginative room divider ideas to create different living areas in a small space or to section off a large room, then you will get answer from this roundup of 24 spectacular ideas. Get inspired!

01. Upright branches as a living space divider.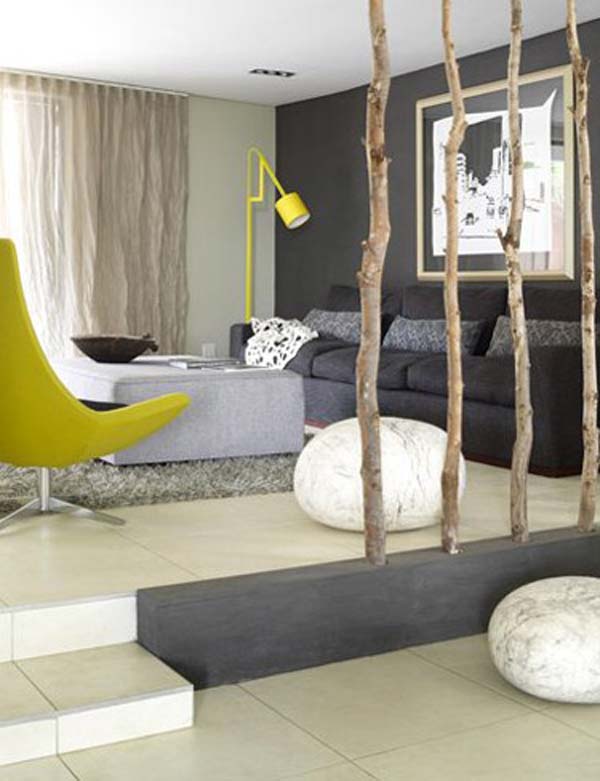 Source: desiretoinspire.net
02. Room divider made of Old vinyl LPs.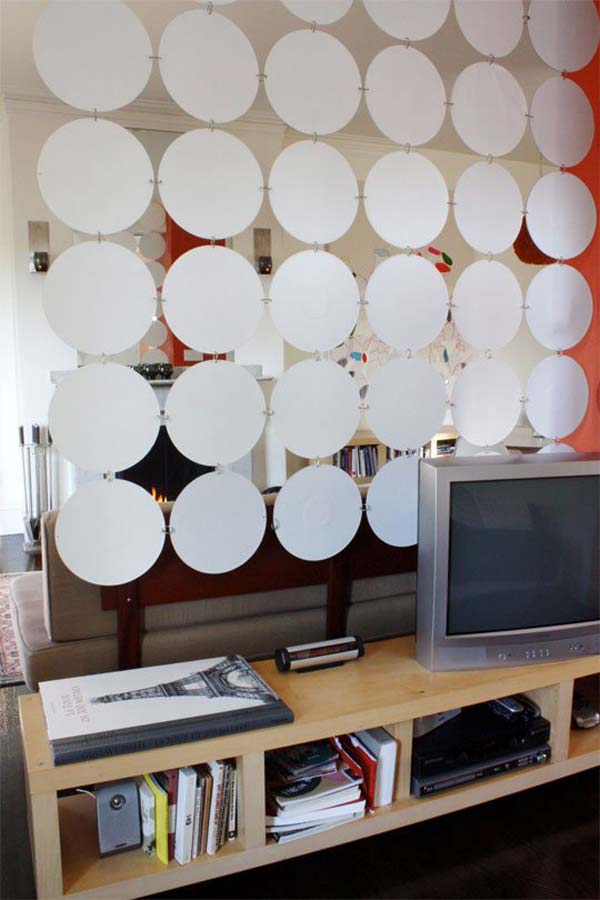 Source: apartmenttherapy.com
03. Shipping pallets turned into a semi-private room divider.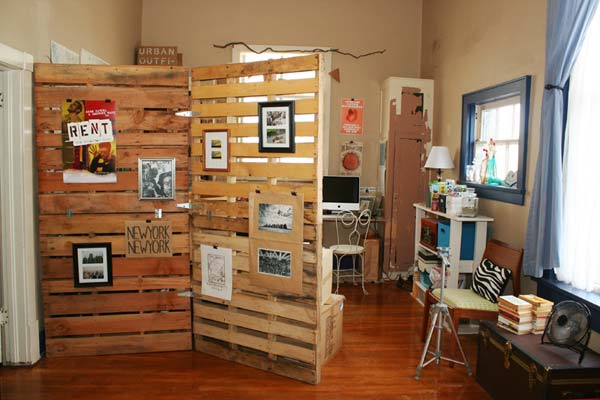 Source: myfriendstaci.com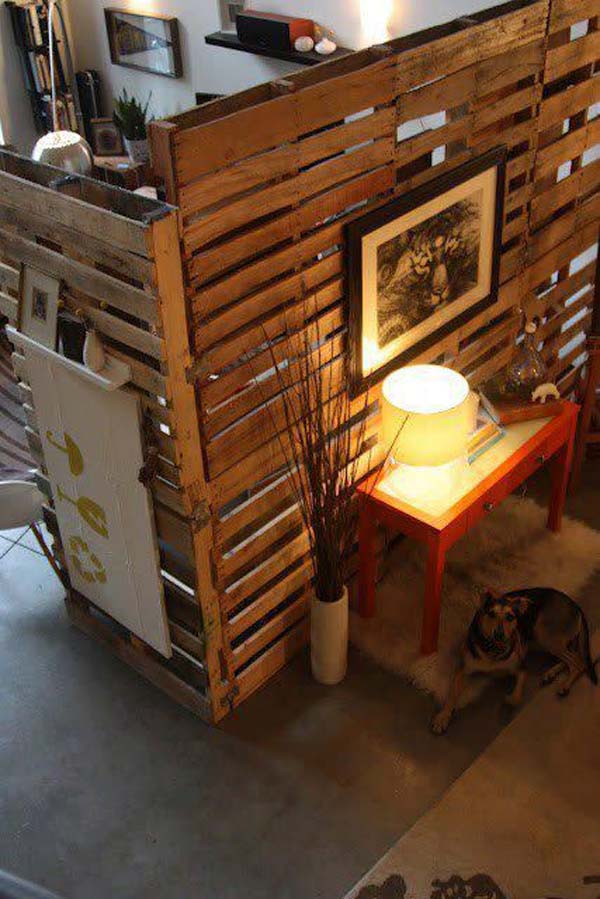 Source: fbcdn-sphotos-h-a.akamaihd.net
04. A white curtain as room divider in a loft.
Source: lookslikewhite.com
05. Build a Freestanding Divider Wall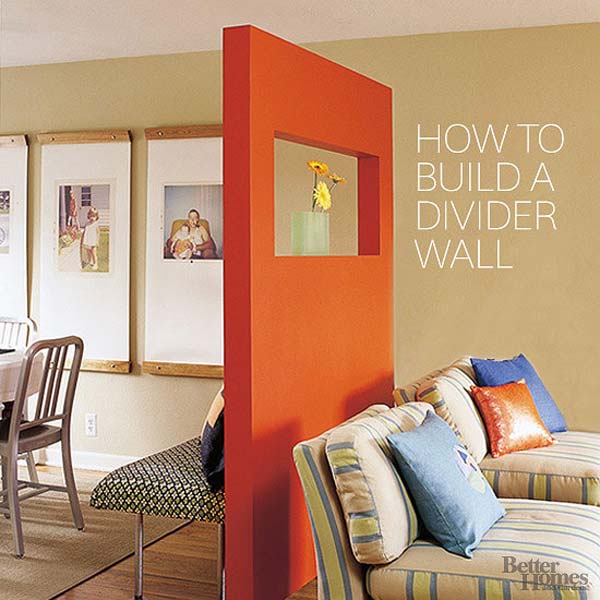 Tutorial: bhg.com
06. ROPE WALL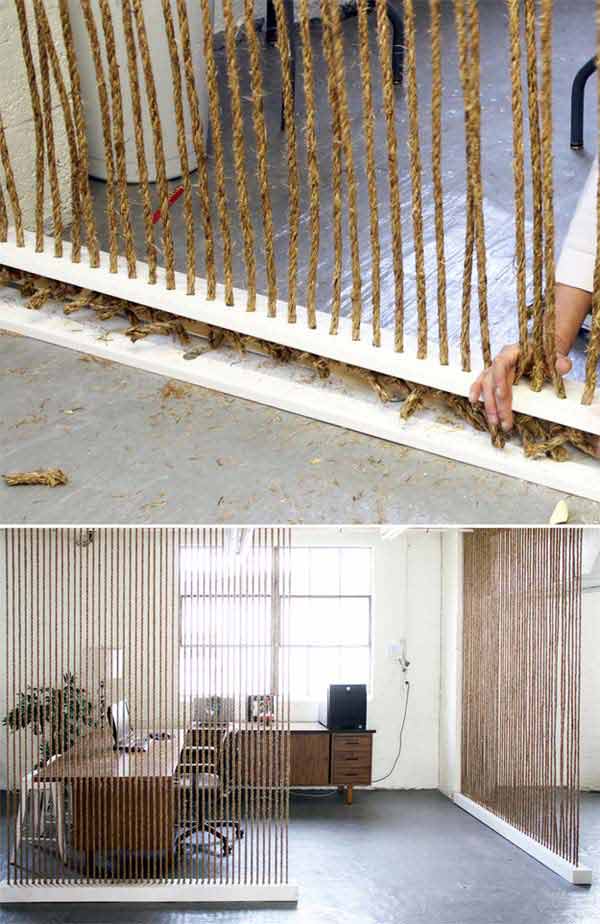 Tutorial: the-brick-house.com
07. Make a room divider using DIY rolling doors.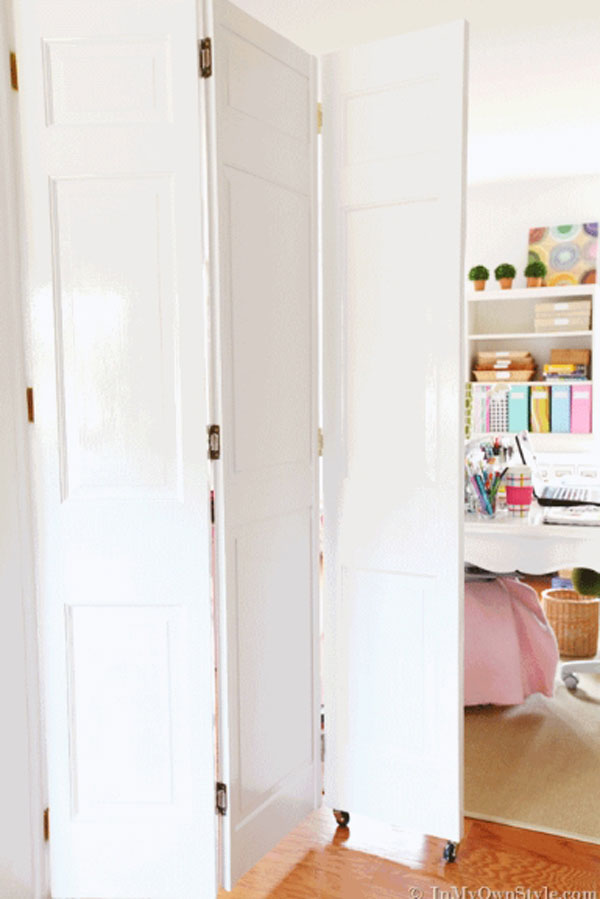 Tutorial: inmyownstyle.com
08. Plant Screen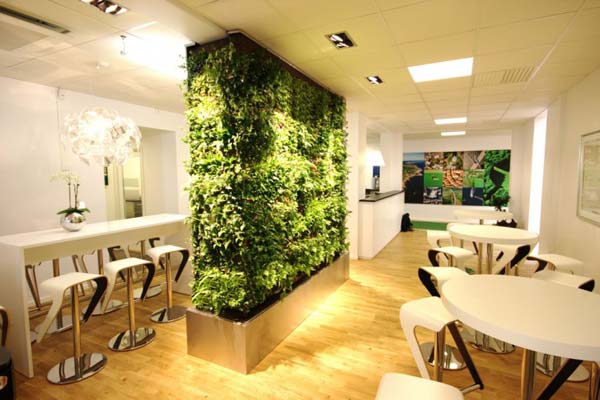 Source: verticalplantssystem.com
09. Plastic Bottle & vinyl records Room Divider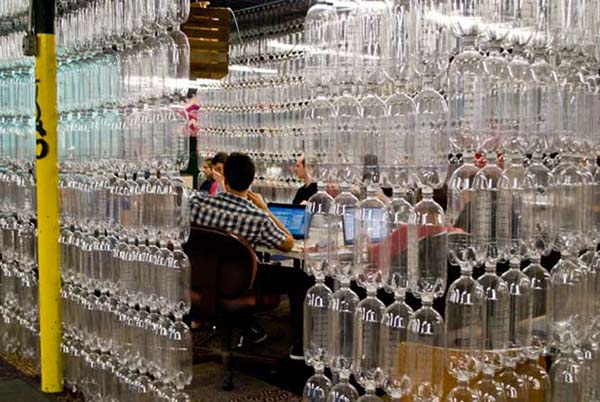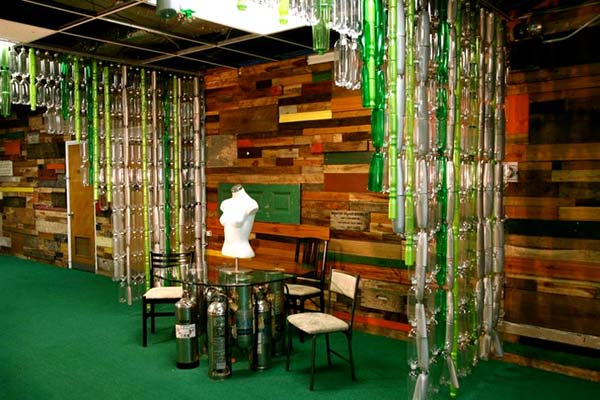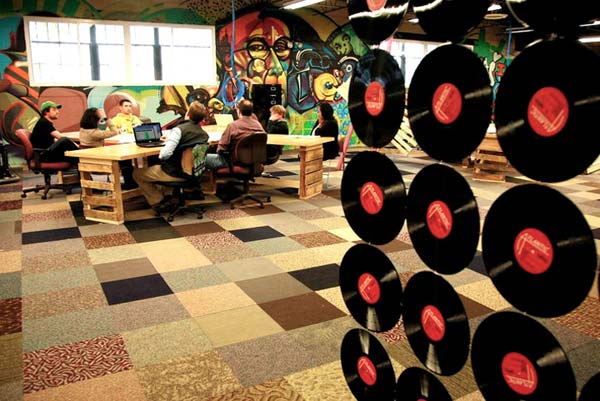 Source: inhabitat.com
10. A room divider made of windows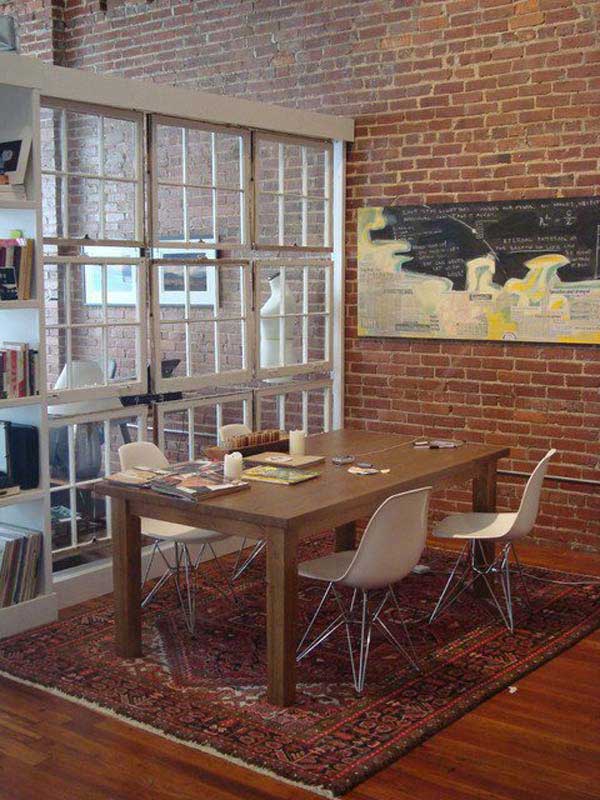 Source: living2design.blogspot.com
11. Staggered bookcase as a room divider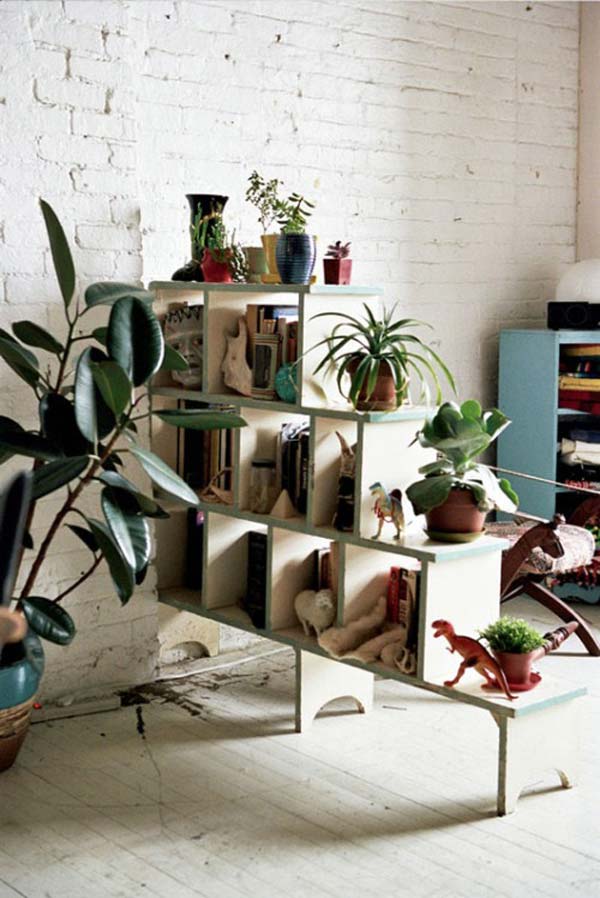 Source: smartchickscommune.tumblr.com
12. Old license plates divider.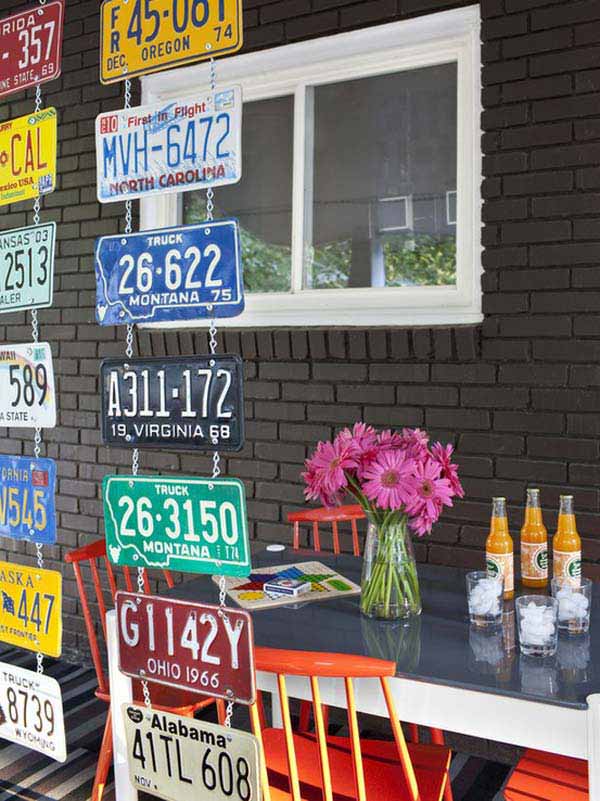 Source: sortrature.com
13. Bookshelf as a simple room divider.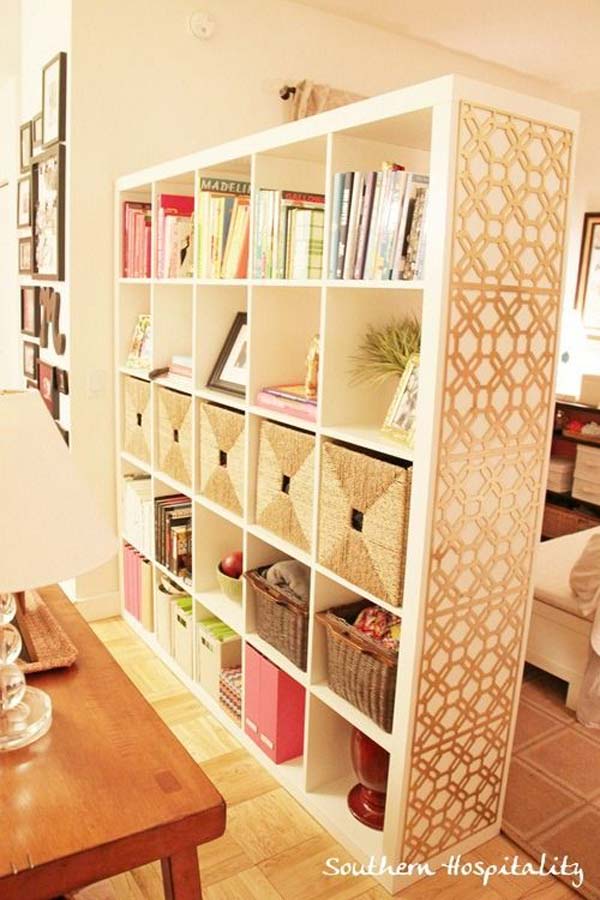 Source: southernhospitalityblog.com
14. Chalkboard paint room divider, can take notes.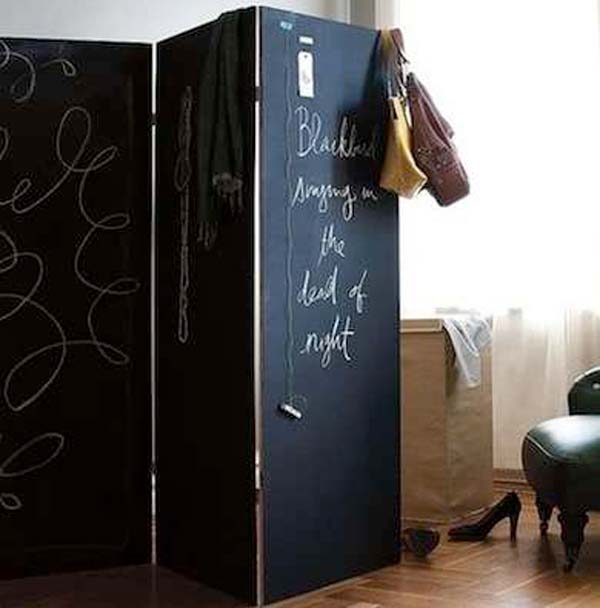 Source: mom.me
15. Room Dividers Made of Plastic Pipes.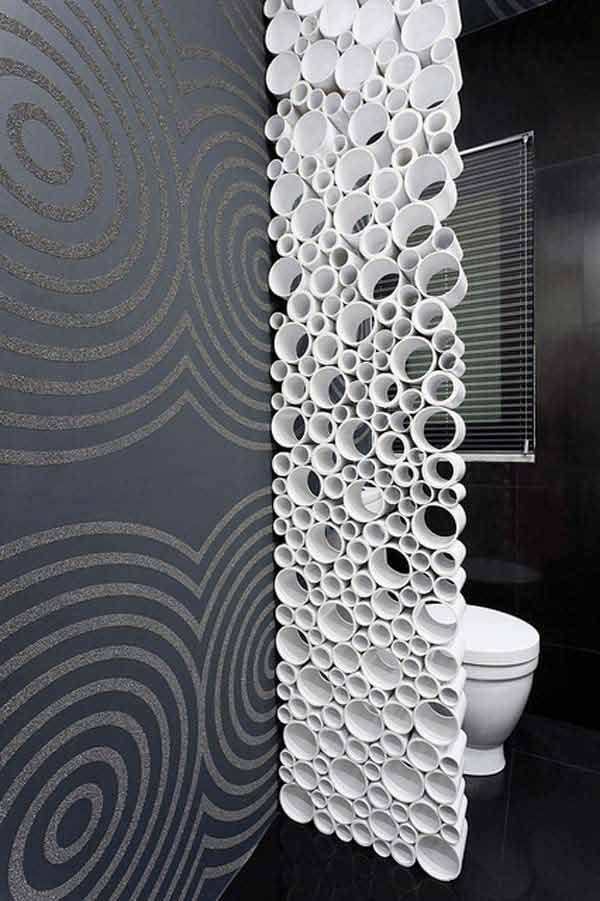 Source: trendir.com
16. Lego wall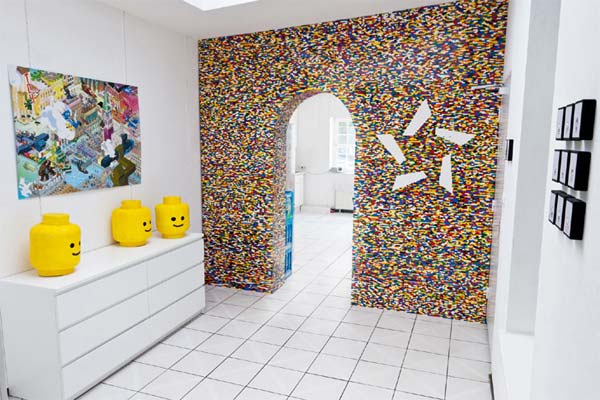 Source: npire.de
17. Sliding barn door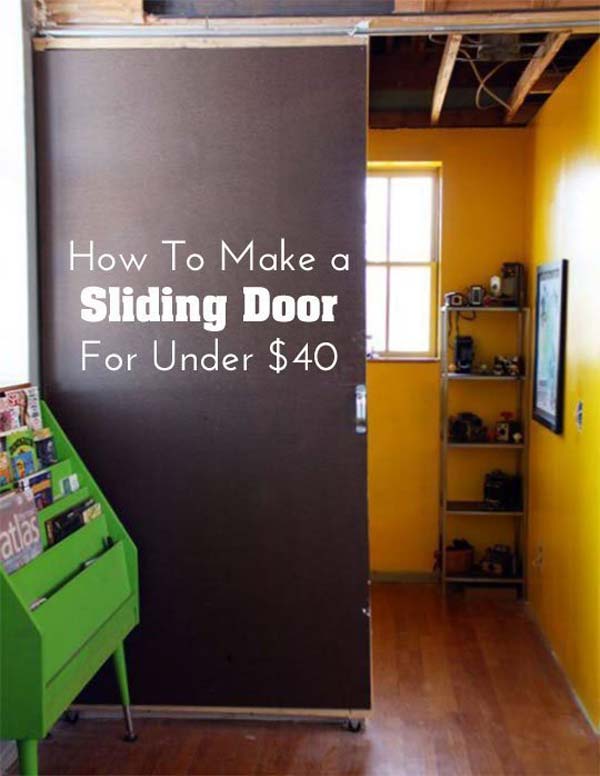 Source: apartmenttherapy.com
18. Making curtains or room dividers of the bottoms of plastic bottles.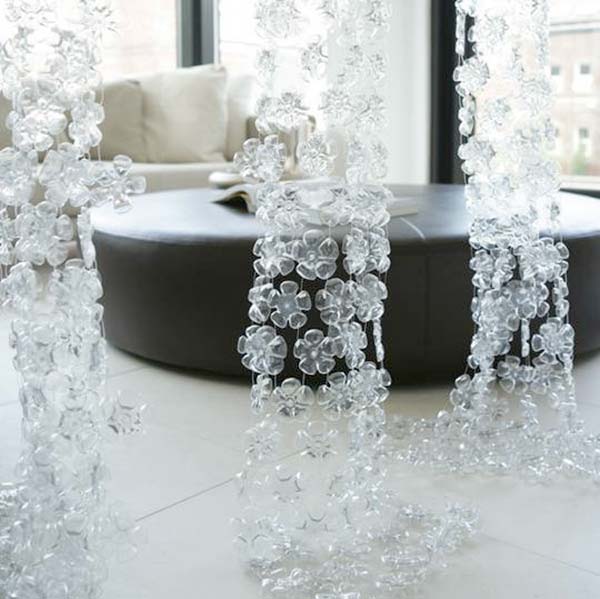 Tutorial:  interldecor.blogspot.com
19. Room Divider made from old doors.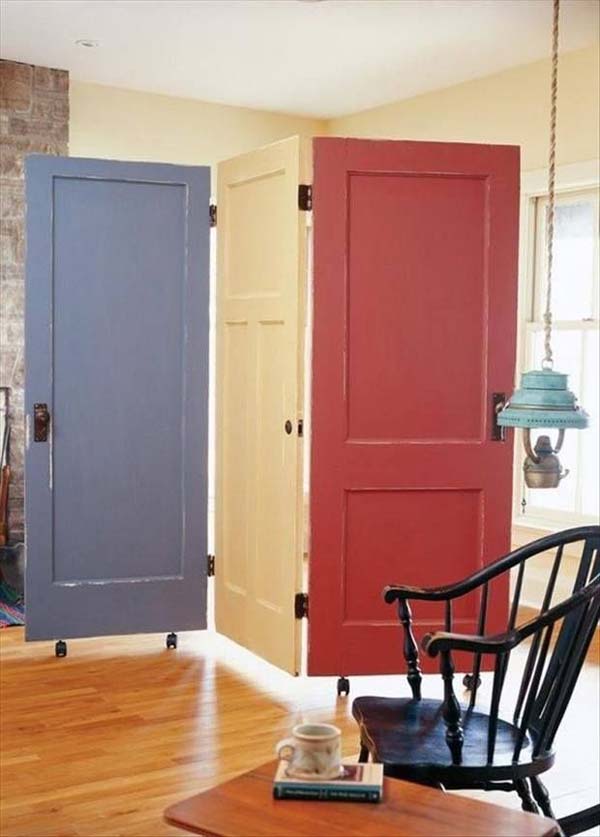 Source: technationnews.com
20. Chicken Wire Screen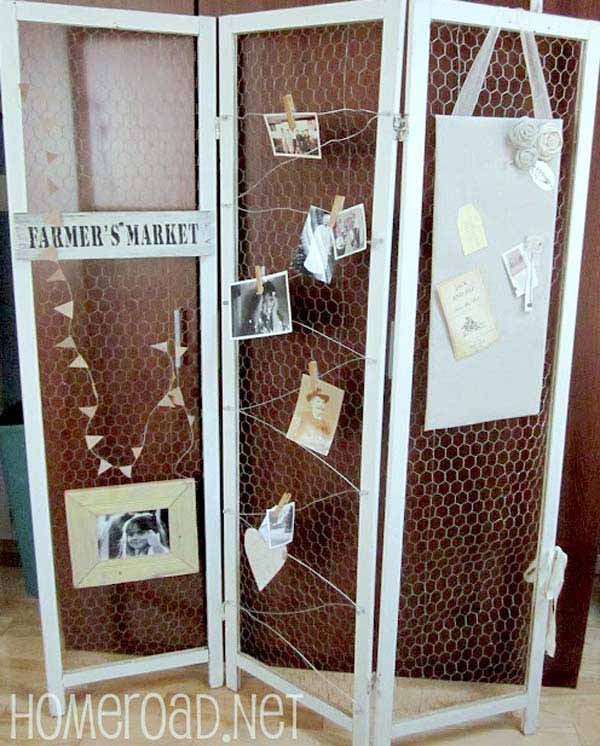 Source: homeroad.net
21. Make a Chevron Room Divider or Dressing Screen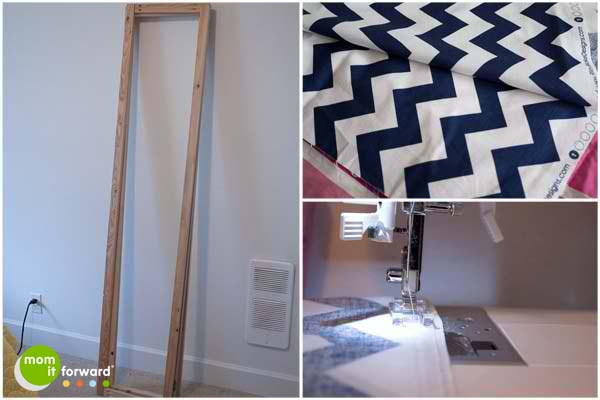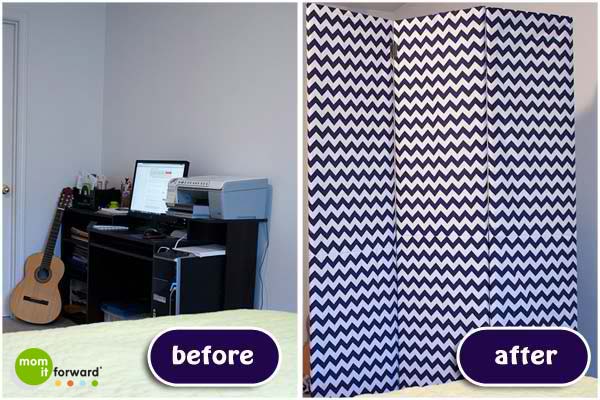 Tutorial: momitforward.com
22. Lattice privacy screen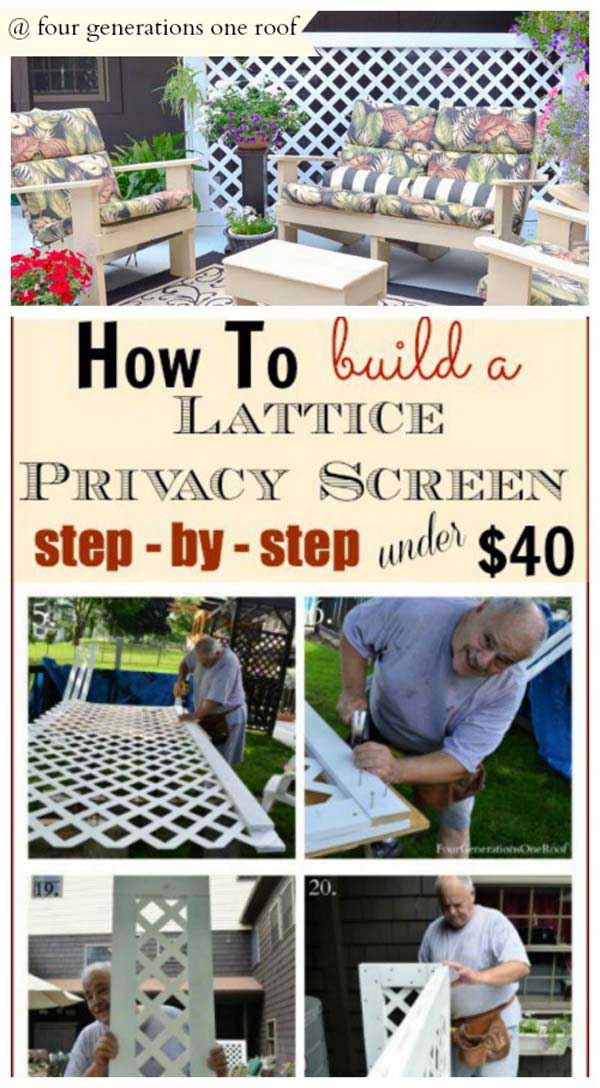 Tutorial: fourgenerationsoneroof.com
23. Make a Fabric Room Divider also as coat hanger.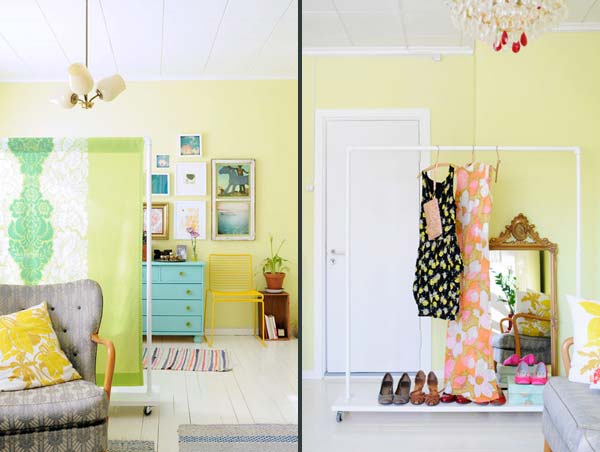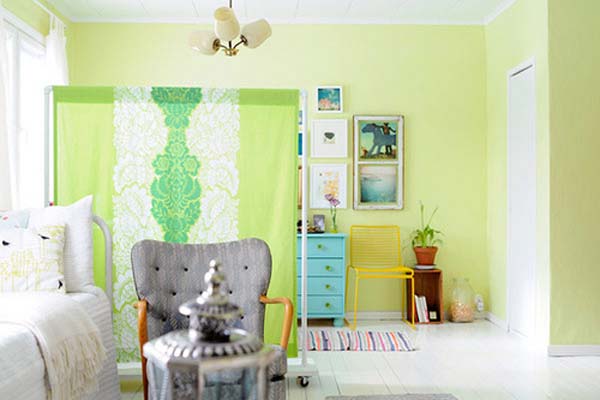 Tutorial: kootutmurut.com
24. Artists canvases suspended from the ceiling.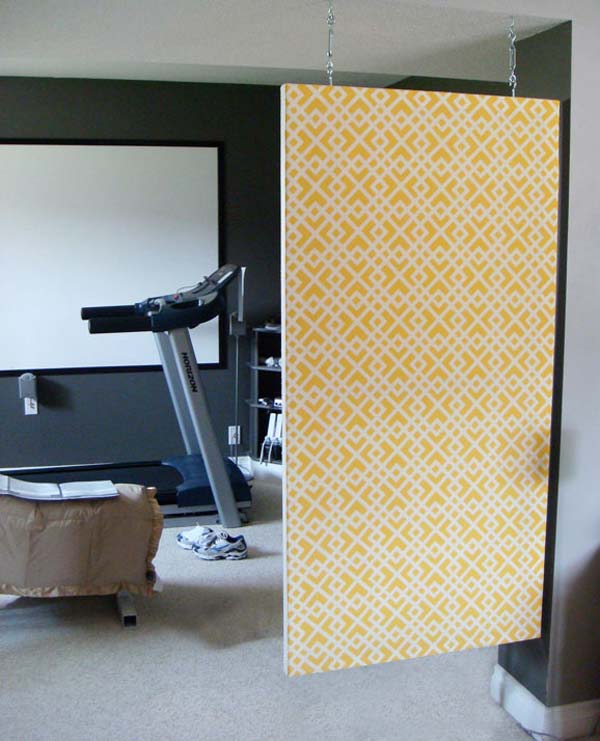 Tutorial: freshcrush.com
Like what you're reading? Subscribe to our top stories.